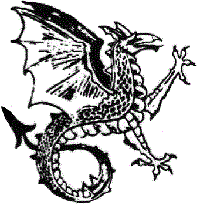 Overhead view of the site
The clubhouse was built in 2009, to replace one lost to a disastrous fire. It is fully insulated, and has had a conservatory added.
​
A kitchen, with stove and refrigerator, has been built into one end, and a seating area in the other. A wood burner stove has been fitted, to make the clubhouse comfortable throughout the year.
​
​
More photographs of the clubhouse may be found here.
After many years, when replacing the old toilets had been discussed and nothing was done, finally a new toilet / shower block is under construction.
​
The new block will contain three toilet cubicles, one outfitted for disabled persons, urinal, shower and wash-basin. The building will also house a small sauna.
​
Completion date was scheduled for June 2020, but the COVID-19 pandemic prevented this. Completion is now hoped for later in 2021.
The sun lawn is, of course, the primary reason for the existence of a naturist club.
With about 3/4 acre of grass, sloping towards the south and east and with a good mixture of sun and shade, there is plenty of room for all.
​
The lawn was bordered by hawthorn hedges (presumably planted by masochists or sadists) but these are being replaced by laurel.
Members of WSSC are permitted to stay overnight in the months of April to September.
​
Caravans are not permitted by our Planning Permission, but tents, trailer-tents and motor-homes are all welcome. For practical reasons, motor-homes must stay in the car park, but reasonably level camping areas exist on the terraced slopes for the tents.
​
Regular members often erect their shelters at the beginning of the season, and only strike camp when the weather gets too cold for comfort.
Several years ago, a small "porta-cabin" building was given to the Club. After much deliberation, this has now been outfitted as a second kitchen for the use of members.
​
A propane powered cooker and refrigerator are available, as well as cooking utensils. Outside, there is a large, gas powered barbecue.
A woodland walk is being constructed around the site. for more photographs of the walk, click here.
As you may have read on the history page, Wyvern Swim & Sun Club is not connected to mains electricity or mains water. This is not because they were not wanted, but because the Club is located in a very rural area, and no nearby connections were available.
​
So how do we manage?
​
Bottled propane is used for water heating, cooking and refrigeration.
Solar cells on the roofs, coupled to batteries, are used for lighting and light loads.
A diesel generator is available for heavy electrical loads.
A wood-burner stove keeps the clubhouse toasty hot during winter.
Members bring fresh water for drinking, cooking and cleaning.
Rain water, harvested from the roofs, is used for toilet flushing.
​
Overall, we manage quite well. The mains supplies would be nice, but we have learned to work around their absence.