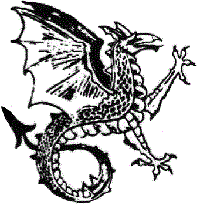 Where you shed your cares with your clothes
​
The Club's Regular Events
Wyvern Swim & Sun Club is open 24 hours per day, on every day of the year. The social calendar, therefore, runs from New Year's Day until New Year's Eve.
​
Many events vary from year to year, but some are regular. Their approximate time of year, and a brief description of the regular events are shown below.
The Club's AGM. No visitors are permitted on site for the duration of the meeting.
​
A (non-naturist) walk to a local hostelry for lunch
Fun Day. This is the Club's major social event of the year, and coincides with the Club's birthday. Fun and games, with an al fresco lunch, hopefully combined with sunbathing.
​
Camping Week. Members are encouraged to bring their tents, etc, and spend the whole week at Wyvern. On the second weekend, BN Solos are invited to join us.
​
Christmas Lunch. A full Christmas lunch at a local hostelry. Then back to the Club for mince pies and coffee.
​
Full details of all these events, and the others which may be arranged from time to time, are shown on the Member's pages.