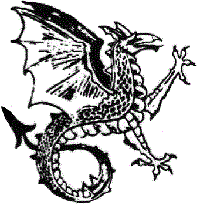 Where you shed your cares with your clothes
​
The Club's Regular Events
While the COVID-19 pandemic requires all people to be very careful about their personal interactions, social events at Wyvern will remain off the calendar.
​
Until we are free to mingle again, the events outlined here will more of a hope than a certainty. Keep an eye on the News page for further notices.
Wyvern Swim & Sun Club is open 24 hours per day, on every day of the year. The social calendar, therefore, runs from New Year's Day until New Year's Eve.
​
Many events vary from year to year, but some are regular. Their approximate time of year, and a brief description of the regular events are shown below.
Early April
​
​
Easter
​
Late June
​
​
​
Early August
​
​
​
Early December
​
The Club's AGM. No visitors are permitted on site for the duration of the meeting.
​
A (non-naturist) walk to a local hostelry for lunch.
​
Fun Day. This is the Club's major social event of the year, and coincides with the Club's birthday. Fun and games, with an al fresco lunch, hopefully combined with sunbathing.
​
Camping Week. Members are encouraged to bring their tents, etc, and spend the whole week at Wyvern. On the second weekend, BN solos are invited to join us.
​
Christmas Lunch. A full Christmas lunch at a local hostelry. Then back to the Club for mince pies and coffee.
​
Full details of all these events, and the others which may be arranged from time to time, are shown on the Member's pages.