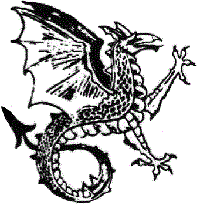 Where you shed your cares with your clothes



Membership (and other) Fees
If money grew on trees, Wyvern would be rich. Unfortunately, it doesn't; and the various items required by a naturist club have to be paid for. The Club, therefore, has to charge for its services. The fees are kept as low as possible, but the Committee reserves the right to change them at any time.
MEMBERS FEES for 2023
​
Annual membership fee (includes overnight camping, teas, coffees, light
snacks & sauna) £120.00
Membership application (non-refundable) £ 10.00
​
Pitch for Dandy, Motorhome or Campervan (per year) £120.00
​
Tents left on site, erected (per month) £ 5.00
++++++++
​
VISITORS FEES for 2023
​
Day visits £ 10.00
​
Overnight camping (per person per night) £ 5.00
​
Dandy (trailer tent) hire
Per night £ 15.00
​
Per weekend (Friday, Saturday & Sunday) £ 45.00
​
Motorhome or campervan pitch (per night) £ 15.00
​
Tent pitch (per night) £ 5.00
​
Children (please remember to take them when you leave) Free
All the above rates include light refreshments, teas, coffees & sauna.
Bed linen provided with Dandy hire, but bring your own towels.
Additional meals and events at extra cost, as advertised.