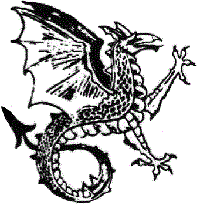 Where you shed your cares with your clothes
David Ross
07950 096 432
​
​
​
Garv Vidgeon
​
Rod Baker
​
Simon Lewis
07971 912 478
​
Frank and Jean
​
Witold Czaja
Paula
​
​
(unknown)
​
​
​
Wayne
​
Anthony Green
+447828 691 529
​
Andy
​
Robin
​
Chris Carpenter
​
​
Joy Galley
​
​
Nigel Clarke
A place with a sense of humour like "Children free (please remember to take them home)" sounds my sort of friendly place, and I hope to book for a few days on the way from Barecamp in September to a Retreat / conference in Cropthorne. (9 April 2023)
​
It looks like a lovely place you have there. I would love to visit. (16 April 2023)
​
I may well try a day visit in 2023 and possibly apply for membership as I wish the club every success for the future. (12 April 2023)
​
Looks like such a relaxing place to visit. (March 2023)
​
​
​
Looks a lovely place. The Secretary seems familiar.
Still looking good, Heather. (14 March 2023)
​
Fantastic place and fantastic people. We will keep coming back. (17 July 2022)
​
Lovely peaceful site where you can hear the birds sing while sitting in sunshine. (03 April 2022)
​
Beautiful club, stunning views of the Malvern Hills. Members so friendly and welcoming. Kettle always on. Well worth a visit. (03 April 2022)
​
Looks interesting and very well presented.
Maybe one day I'll visit. (24 February 2022)
​
Great to have all the information at our fingertips.
Great work. (09 January 2022)
​
​
Great website. Looks lovely location. I would be interested in joining if you are looking for new members. (02 Nov 2021)
​
Looks very peaceful, somewhere to be able to enjoy the sunshine without the hassle and worry, would like to visit one day. (30 August 2021)
​
Great to see an updated website and pictures of new facilities. Missing you all - keep up the good work. (01 July 2021)
​
Just remembered to look at the new website. The photos are great and show what a good club we have. Well done.
(25 Nov 2020)
​
1st name in book (26 Sept 2020)