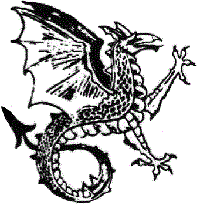 Where you shed your cares with your clothes
Wyvern Swim & Sun Club is a "Members' Club" in that it is fully owned and run by the Club members. The day-to-day running of the Club is performed by a Committee of 10 members who are elected to a two year term of office by the AGM.
​
To allow the Committee Members to be readily identified, especially by visitors and new members, protographs and a brief description are shown below.
Heather Klages. Chairman
​
I have been a Wyvern member for more years than I care to remember. I have served on committee for several years on and off as a lady member and the Treasurer. I love and care for all the members dearly they are my second family, there is nothing I wouldn't do to help them if needed.
​
Please come for a visit at our wonderful friendly club you will return
Tony had been a naturist for many years before joining Wyvern 3 years ago. Since retiring he has been able to enjoy naturism, with many club visits, at home and around the country.
​
He enjoys getting out and about in motorhome, playing guitar and the comradery of other naturists
Steve Langley. Minutes Secretary
​
Found Wyvern Swim and Sun Club 2 years ago and absolutely fell in love with the Club.

The most relaxing fun place with the best bunch of amazing people. I was made to feel at home from the first day and now, I get to the club as often as possible.
Lynda Dorn. Lady Member
​
I have been a naturist for 22 years. I have been to a few clubs now, and always come back to Wyvern, as it is a lovely little place and so friendly,
​
I was an auxiliary nurse in mental health for 30 years before retiring. My hobby is jigsaws.
Margaret Matthews. Lady Member
Margaret came to naturism late in life as nudity was "not the done thing" when she was young. A friend took her to Slapton Sands and dared her to strip off. She did, and found the wonderful feeling of being completely naked, in perfect weather.
​
A considerable time after that experience, she decided to find the nearest naturist club to her home and, in 2009, joined Wyvern Swim & Sun Club. It has been many years of delightful company with many friends, and at an attractive site.
Paula Curtis. Lady Member
​
Loves art, music with being a member of a chorale choir.
​
Travels with husband in our motor-home around the UK. Foreign travel and cruising when able.
Michael Gibbins. Gentleman Member
​
I joined Wyvern three years ago, after having attended a BN Solos weekend. Long time BN member.

Also enjoy clay pigeon shooting, country pursuits and, when i get the chance, getting out with my camera.
Pete Watts. Gentleman Member
Bert Dorn. Gentleman Member