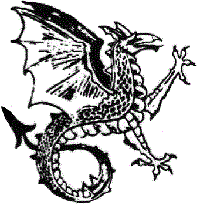 Where you shed your cares with your clothes
VISITORS 8 October 2022
​
The site is now closed to visitors until Easter, 2023. Further information of when visitors will again be welcome may be obtained from the Secretary.
​
Similarly, no new memberships will be considered before Easter 2023. If you are interested in joining Wyvern, please contact the Secretary who will be please to give you further details.
​
​
SITE STATUS 20 March 2022
​
Although the site is now fully open for all members, and the clubhouse may again be used, we request that everyone remembers that the pandemic is not beaten. Hopefully, continued vaccination and vigilance will reduce the problem to the status of a nuisance, similar to flu.
​
Due to restrictions imposed by Tewkesbury Leisure Centre, all swimming sessions are cancelled until further notice.
​
​
WHAT3WORDS 22 January 2023
​
Following an minor accident at the Club on Saturday 21 January, an ambulance crew had difficulty in finding the Club. They advised those present that, by saying just 3 specific words, they could be led directly to the Club.
​
The entire surface of the Earth has been divided into 3 metre squares, and each square has three words which will exactly define it. All emergency personnel will recognise the system and be able to attend with no further directions.
​
Your Webmaster considers that this is so important that every page on the website now carries these three words at the bottom of the page. All members are urged to go to the website, linked below, and find their three word for their home. You may need it sometime.