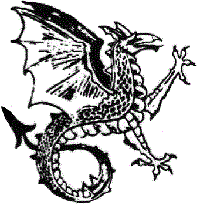 ​FAQs: Newcomers to Naturism
Naturism is the, largely informal, grouping of people who are happy and willing to sunbathe or otherwise interact while naked. Naturists may be of any age, race, colour, gender, social group, etc, but prefer to sunbathe, usually in mixed company, in a state of undress.
​
Naturism, as practiced by any person, may be limited to the beach, naturist clubs, a local swimming pool, in their own (secluded) garden, or any combination.
​
Nudity by an artists' model is not normally considered to be naturism, although the model may actually be a naturist.
​
Is complete nudity legal?
Totally. Section 66 of the Sexual Offences Act, 2003 is the only law in England and Wales which governs nudity, and states:
​
A person commits an offence if-
(a) he intentionally exposes his genitals, and
(b) he intends that someone will see them and be caused alarm or distress.
​
I am not one of the "beautiful people". Would I still be welcome within naturism?
Naturism is open to all people, no matter what colour, age, gender, size or other criterion. The only thing which is discriminated against is bad behaviour.
​
Can I find a naturist partner?
Possibly, but do not join a naturist club just for that purpose; you will almost certainly be disappointed.
​
By all means act in a friendly manner towards members of the opposite gender, but do not push it. Most members are already married or otherwise in a steady relationship.
​
What if I get an erection?
This is a complete no-no at a naturist grouping and, if displayed, could result in you being asked to leave.
​
It is also very unlikely to happen. In 25 years of naturism, I have never seen a person at a naturist club in a state of arousal.
​
If you think that this may happen to you, your best option is to find a naturist swimming group. Any erection may then be hidden under the water, and the water itself will help cool things down.
​
If it happens on the sun lawn, your best option would be to turn over and lay on your front, or get dressed.
​
What time does the orgy start?
Naturism is NOT an excuse for a sexual free-for-all.
​
Any overt sexual display may result in you being ejected - forcibly, if necessary - from the site. If the Committee are feeling kind, you may be permitted to dress before being ejected.