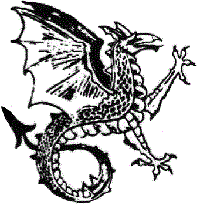 Where you shed your cares with your clothes
Carbeil Naturist Holiday Park
(18-25 June 2022)
​
By
​
Heather Klages
Tucked away in a little beautiful valley you will find Carbeil, a Cornish paradise where you will be met by Kerry and Mark, a professional, welcoming and friendly wife and husband team.
We hired a static caravan for a week. Our caravan was beautiful and spotlessly clean, with a large master bedroom. The room held twin beds, but they were pushed together to make a double. There was ample space in the lounge for other guests. Outdoor furniture included our own table and chairs. This was all at an excellent price.
​
They also take caravans, motorhomes and tents.
​
Free showers and washing facilities with piping hot water were available all day, every day. Other facilities included a small bar with a games room, pool-able jigsaws playing cards and books, etc. and a beautiful pool and covered Jacuzzi (which we didn't use as weather was hot).
Everyone we met was so friendly and welcoming. This resulted in a lovely atmosphere, where nothing was too much trouble for Kerry. She recommend where to go, what to see, and where to park once we got there.
​
Carbeil is within a short walking distance (about 10 minutes) of Down Derry village. There is a local shop and post office, which we thought very reasonable for a small shop with not a lot of passing trade. Do take your own carrier bag, although they were available at 20p each. There was a fish restaurant, and a beach tuck shop with hot snacks, ice cream, coffees, etc. We did not eat at the local pub, but we looked at the restaurant: very big with views which were stunning. We did, however, have many coffees and pints.
The naturist beach is a short walk away from the main beach, but you do have to make a fairly easy climb over a rock. One of our friends did swim in sea but the others declined as it was too cold for them.
​
The next village, with easy access along shore line, is Seaton. Here we found a large beach bar with mainly covered seating outside. There is an eating place that were also doing coffees, etc., and the local pub, The Smugglers Inn. The food was excellent and we didn't go hungry; and the good walk back made us feel not so piggy after the puds we'd eaten.
It was well worth navigating the narrow Cornish lanes getting here. It is small enough to be cosy but large enough not to be cramped. I can't rate it highly enough.
​
All in all this is one place we will be going back to, and I would highly recommend it.
​
​
​
Heather and Tony