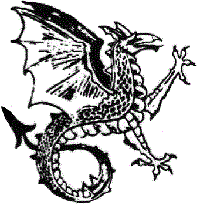 ​FAQs: How May I Join Wyvern Club
How do I apply for membership?
Contact the Secretary. The contact details may be found here.
​
Wyvern Swim & Sun Club is located in the north west of Gloucestershire, about 4 miles south of the town of Ledbury, just off the A471.
​
How large is the Wyvern membership?
Can singles join, or is membership limited to married couples?
Singles, couples and families are all welcome.
​
What are the facilities at Wyvern?
The facilities at Wyvern are shown here.
​
How much does membership cost?
The current fee structure may be found here.
​
Details of payments which may be required during the preliminary and probationary stages will be fully explained by the Membership Secretary when you apply for membership.
​
Children, under the age of 18 years, are not eligible for membership in their own right.
​
Members are welcome to bring their children to the site, but must remain responsible for their behaviour at all times.
​
Unless you are the parent or legal guardian of the child, be very careful not to appear to be too interested in a child. In this age, unfortunately, it is too easy for innocent motives to be misconstrued. Any person who appears to be too interested in children could be asked to leave the site or, in extreme cases, reported to the police.
​
On the other hand, a naturist site with many members guarding the propriety of the Club, it is probably the safest location for your child to be.
​
No. Pets are not permitted at Wyvern.
​
When is Wyvern open to members?
Wyvern is open to members at all times 24/7/365.
​
Full and probationary members may stay overnight. Camping, either in tents, camper-vans or trailer-tents, is permitted between May and September inclusive. In some circumstances, and with the approval of the Secretary, visitors may also be permitted to stay overnight in their own accommodation. Caravans are not permitted at Wyvern.
​
It is also permitted for members to sleep overnight in the clubhouse.
​
Fees for overnight stays may be found here.
​
Will my contact details be shared with other members?
No. The Club Secretary will keep a database of contact details of the members, but is strictly forbidden to share this with any person unless there is a specific need.
​
As an example, one of the members prints the membership cards. The Secretary sends him a subset of the membership database, which does NOT include postal address, phone number or email address.
​